Optimize and run your cannabis operations in the cloud with Cultivate by CloudMJ. Now employees of all roles can work hand-in-hand utilizing task management, automated processes, collaboration tools and real-time analytics.
Operational Automation
With the Process Builder, CloudMJ's Cultivate allows your business to rapidly automate any business process with drag-and-drop simplicity. Leverage the Process Builder for automated notifications, emails, or data updates, as well as prescriptive tasks management, which allows productivity tracking of your growers and trimmers to maximize your operational efficiency and monitor employee utilization.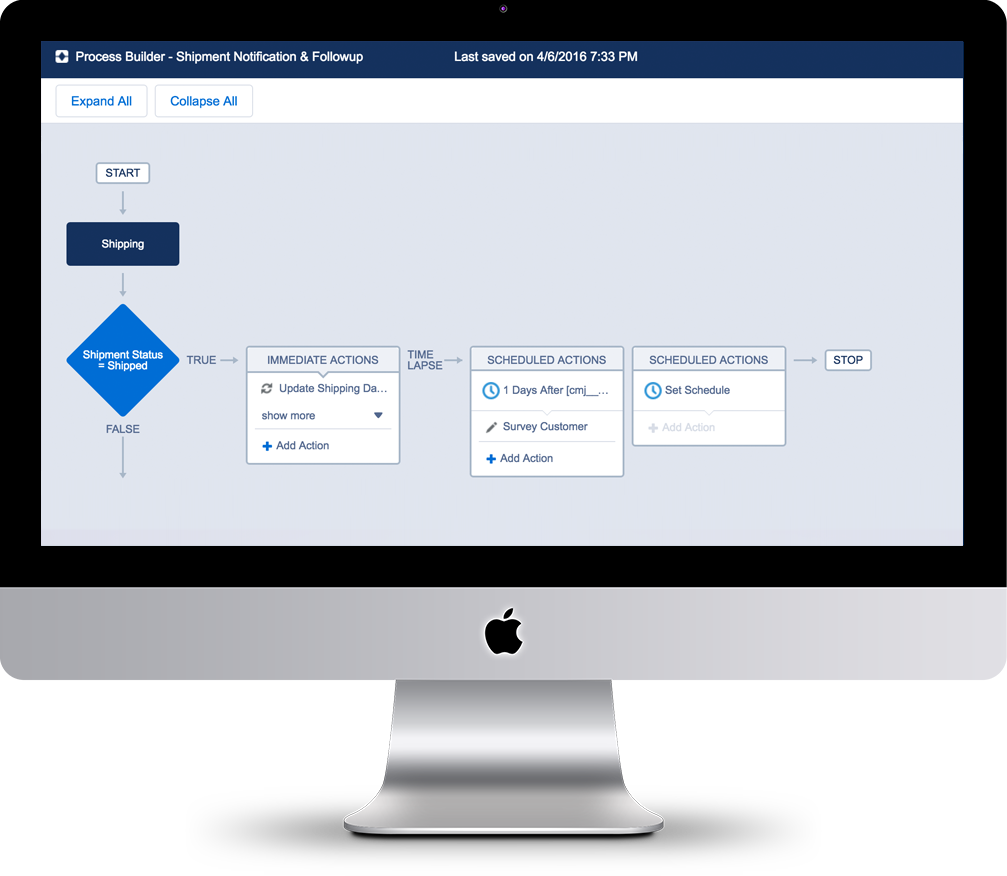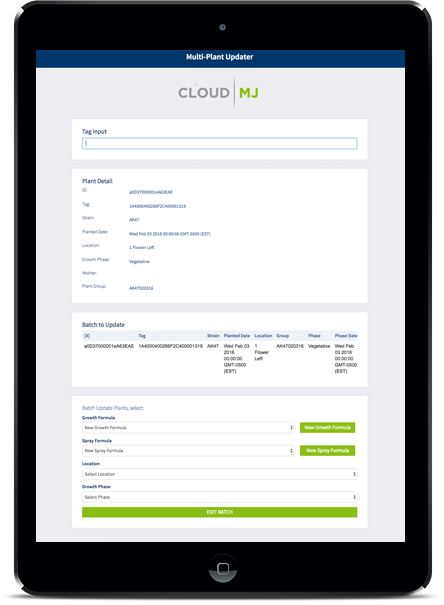 Scanning
With a tablet and a wireless hand scanner, Cultivate allows you to scan barcodes for plant tags, rooms, trays, or any other facility area to access your plants and update in bulk. From our custom Multi-Plant Updater screen, you can update growth phase, plant location, and even apply grow or spray formulas to your plants at light speed.
Reports and Dashboards
Cultivate leverages the Salesforce Analytics platform to provide unlimited reports and dashboards that offer a real-time picture of your business operations. Access plant volume, employee productivity, harvest forecasts, test results, room temperature trends, grow/spray formula applications, and much more – all with the tap of your finger.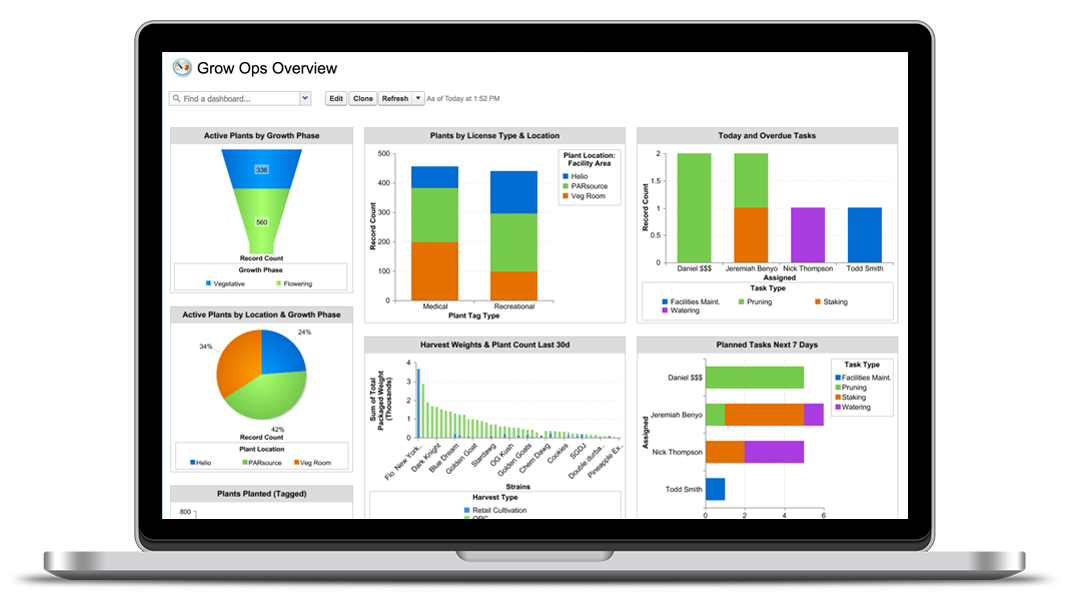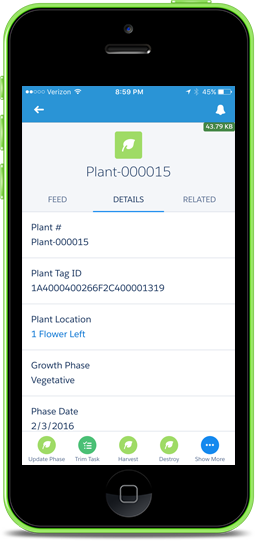 Mobile
The Salesforce1 Mobile App will turn your mobile device into a portable operations center. Have growers log tasks or assign activities to other team members. Check cultivation operational dashboards no matter where you are.
Chatter
With Salesforce Chatter your cultivation team can drive productivity, accelerate innovations as well as take action from anywhere. Connect, engage and collaborate regardless of role or location. Share insights and updates related to Strains, Plant Batches, Harvests, Packages, Test Results, Facilities, Logistics and more.